Posted by
admin
on in
Editor's Desk
,
Featured Articles
|
Comments Off

on Mayweather and Pacquiao – The Rest of the Story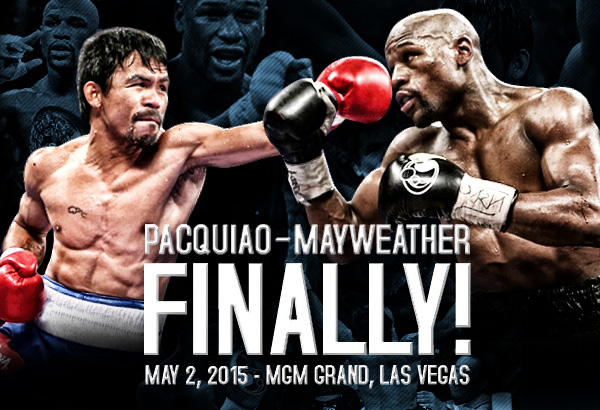 Last night, Floyd Mayweather defeated Manny Pacquiao – defending his welterweight title in what was the richest event in boxing history. The fight was rich in terms of the financial windfall it produced, but not so much in terms of the actual action which took place in the ring. Especially if you paid almost $100 to watch the fight on pay per view.
Of course, this is 2015, not 1984 or even 1994. Things have changed in the sport over the years. The days of Ali, Foreman, Leonard, Hearns, Hagler, Duran, Tyson, Holyfield, etc. are over. Actually, you may as well say the same for Mayweather and Pacquiao. At 36 and 38 respectively, their time in the spotlight for all intents and purposes is now scrapbook material, too.
While there are still good fighters and good fights to be made on the horizon of the sport, the participants are not household names to the average sports fan. Boxing has always been business, but never before has this fact been as evident as it is today in 2015. Like the economy itself, boxing has been gutted in favor of a financial model that rewards an elite few while the rest toil away for slivers of the pie.
Getting back to the fight – last night wasn't a surprise for boxing insiders. All of us knew that last night's outcome was a distinct possibility going in. Today, some people will point to the fact that Pacquiao went into the fight with an injured shoulder. To that I say, that was Pacquiao's fault. In a fight this big, there is no place for could have, should have or would have.
Mayweather also said that he fought with injured hands.
At this point, I doubt that too many people care to hear excuses. Neither man is the fighter they were five years ago when this fight was initially anticipated. Personally, I feel as though we received a stale, reheated version of fight that was at least three years past its expiration date.
But that's me. Others may feel differently.
Was Mayweather vs Pacquaio boxing's last great offering as we know it?
For the average American sports fan, that may be the case. For the hardcore boxing fan, we'll still enjoy following the sport. There's just a smaller audience of people we can share our enthusiasm with. But that's something we've become accustomed to anyway over the last decade.
Years from now, both men will be remembered more by the fights that led up to last night than by the effort they produced last night.
To sum up the fight, Floyd Mayweather outpointed Manny Pacquaio over 12 rounds in Las Vegas and both men made a fortune in the process.
End of story.